Join Our Change Experts on our 5 Day Task Force
Exclusive Group Coaching Call After Each Live Session During the 5 Day Challenge
Before you unlock your gifts (you'll also receive an email with a link to them), please take a moment to watch the welcome video below. This Event is free in *February 2021 (TBD) — however, getting guided support from our team on the TASK FORCE is an exclusive opportunity to take decisive action and get results, so please consider this VIP, ONE TIME offer below…
No thanks, I don't want personal support during the challenge…
This WINDOW of Opportunity Expires in...
EXCLUSIVE CONTENT!

TASK FORCE Package
Includes all expert audios, videos, transcripts, bonuses and a Navigator Membership in our ReHabit Community to access your resources forever – PLUS a 30-day return guarantee!
Together with you, and our experts at ReHabit will form a "TASq Force" which will gather together the most current methods for making Life-Changes for each of us to test, evaluate, and report back to the community on your results.
The RESULT = Massive Action, through Direct Accountability
We designed this interactive Summit + Challenge Format that will provide you with EVERYTHING YOU NEED to CHANGE YOUR LIFE with STYLE with the very best practices and tools available today!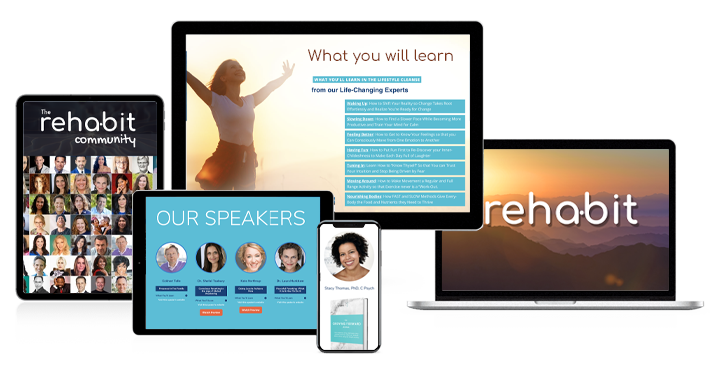 Normally $47
Right now only:
$27.00
BEFORE YOU UNLOCK YOUR FREE GIFTS…
The ReHabit Challenge "TASq Force" is UPGRADE to our 5 Day Free Event 
You can purchase the expert talks now to watch any time after the Challenge AND get the exclusive Group Coaching Calls after each Live Session during the 5 Day Challenge to Build 1 New Habit
NOTE: No purchase is necessary to attend the event, simply click "No thanks, I'll attend for free!" to access your free registration gifts.
This WINDOW of Opportunity Expires in...